Not that there was any doubt about the eventual return of the Kojikan Lolis
, but an official c
onfirmation
of our most burning desires is always nice. And so, Kodomo no Jikan will indeed make a comeback in anime form, in a yet to be disclosed format and timeframe.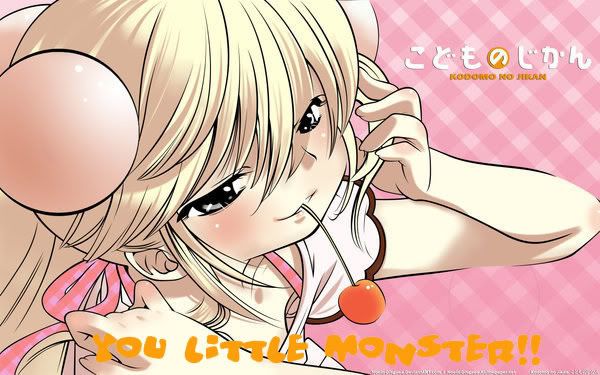 The joyous news is brought by the cover of the ongoing manga's 8th volume, whose wraparound jacket is announcing said anime sequel of unknown shape and size. The original manga is also known as Nymphet, and it's written and illustrated by female mangaka Kaworu Watashiya.

Since there are no details about this 3rd Kodomo no Jikan anime at this time, the least we can offer you is a local gallery update
- enjoy!
Update: A brand spanking new report picked up by ANN tonight reveals that the new Kojikan anime will be an OVA, bundled with limited editions of the manga's 9th volume - out in Japan in January 2011 (the wait will be a killer!). Pictured in that report are some manga frames from Volume 8, rather unsafe for work and deliciously perverted, as usual.